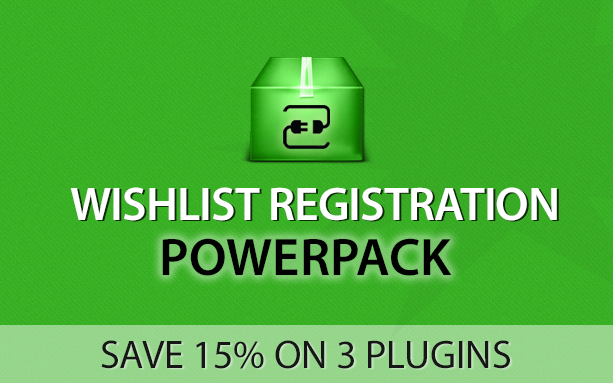 Purchase Wishlist Registration Powerpack and get 15% discount ($145 instead of $171)
The Wishlist Registration Powerpack includes our top 3 registration plugins that will make your registration rates SKY ROCKET!
Click on each plugin to get all the information about it including a short demo video:
Already Got Wishlist Registration Widget?
Since Wishlist Registration Widget is one of the very first plugins we released, we know that many of our clients may already have it, so don't worry! We got you covered as well!
Check out our Wishlist Registration Twinpack that includes only Wishlist Greeting Registration & Wishlist 1-Click Registration only.