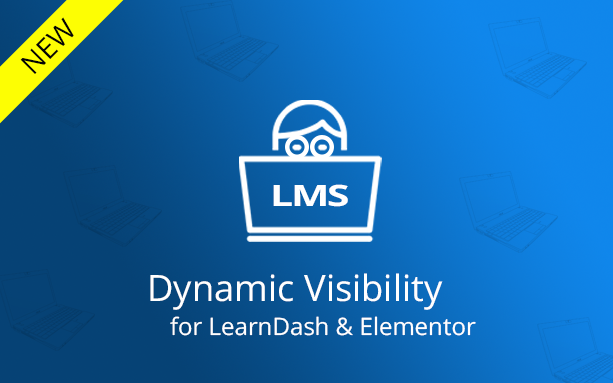 Description
Dynamic Visibility for LearnDah & Elementor allows you to display or hide Elementor sections and block based on whether or not the user has access to LearnDash Courses.
This will allow you to create dynamic course dashboard for your students according to the courses they have access to.
You can also display inside regular posts and pages information that will only be displayed/ hidden to / from your students by using the plugin.
Unique Features:
Supports Multiple Courses – You can choose to display / hide the information to / from students who are registered to any of the courses you choose
Supports ALL types of Elementor Blocks – You can choose to set the display or hide any content within any type of block you want! Not just text blocks!
Supports Elementor Sections – Display / hide entire sections and not just blocks!
Screenshots
Requirements
Latest Version – 1.0.4
Product Type – WordPress Plugin
Requirements – WordPress 5.3.2 and above, Elementor 2.9.2 and above or Elementor Pro 2.8.4 and above, LearnDash 3.2.2 and above