[leadplayer_vid id="5462F935EFD6A"]
Description
ClickBank Sales Notifications plugin allows you to get email notifications every time a sale / refund / bill occurs on your ClickBank account!
Get notified in real time instead of having to login to the account time after time to see if you made any sales!
Get notified via email on every sale and make your day happier 🙂
It doesn't matter if you are an affiliate or a vendor, all you need to do is define the simple settings and forget about having to login to your ClickBank account just to check if any sales have occurred.
When the next sale will be made you will automatically get notified about it using an email that includes all the details regarding the sale.
Screenshots
The Settings tab includes 3 different types of settings you can easily define:
Sender Information
Fill in the email you would like to get the sales notifications to whenever a new sale will occur:

Clickbank Information
ClickBank Secret Key – Define the ClickBank Secret Key in the right place and copy it to your ClickBank account. The secret key can be any variation of letters and numbers of your choice.
ClickBank Notification URL – Copy and paste the URL in your ClickBank account

This is the Advanced Tools settings inside ClickBank:

 Notifications Settings
The Notifications Settings are divided to: Sale, Refund and Re-Bill Notifications.
You can click on each of the shortcodes below the message and add it to the message box.
Sale Notification Settings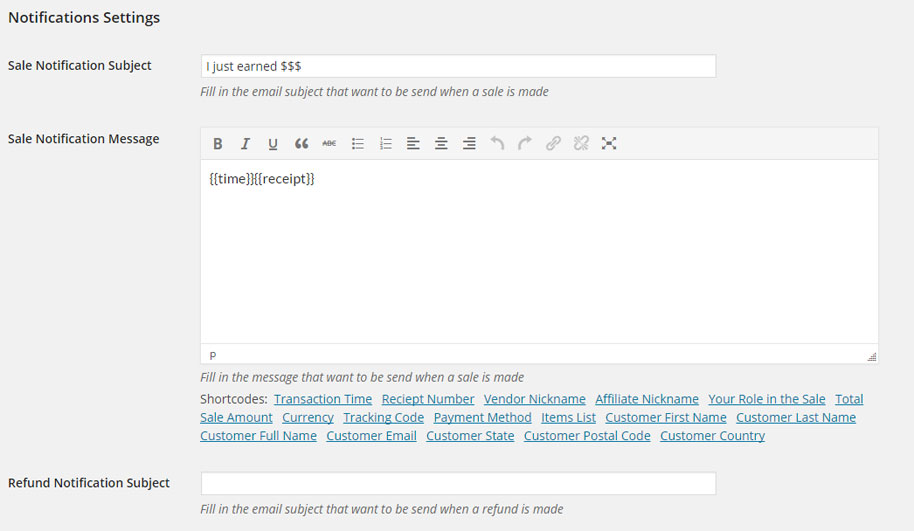 Refund Notification Settings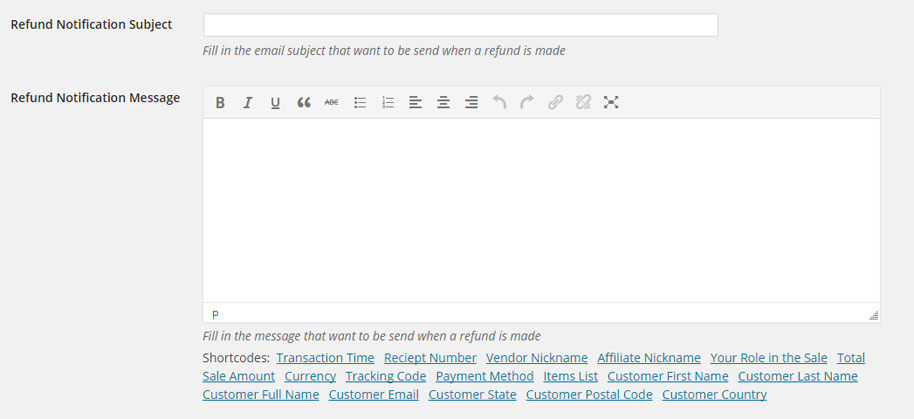 Re-Bill Notification Settings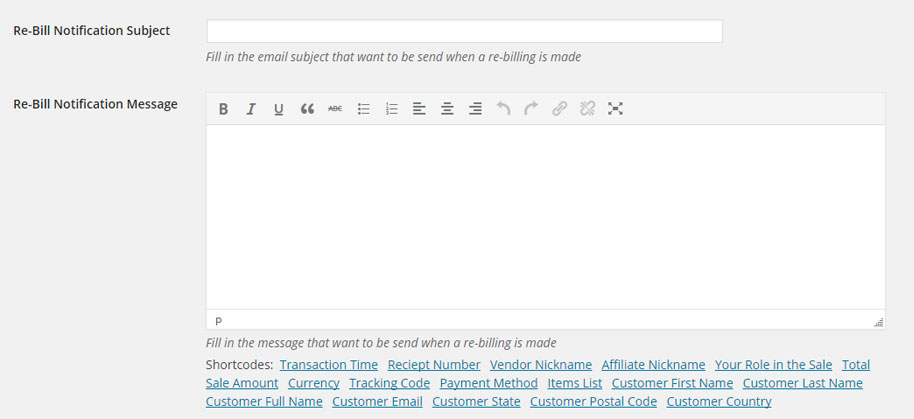 Email Notification Example
This is an example of an email notification you will be getting when a sale will occur.
You can customize the details using the shortcodes as seen in the message boxes above.

FAQs
Can both ClickBank vendors and ClickBank affiliates use the ClickBank Sales Notifications plugin in order to get sales notifications?
Yes, the settings are the same in both cases.
Can I cancel my subscription if I no longer need to use the plugin?
Yes, you can cancel your subscription anytime, you will no longer be charged and the license for the plugin will expire.
Choose Your License: