[leadplayer_vid id="53F6106C265E3″] Wishlist Dojo is a unique plugin that contains the 
complete list
of the available plugins & guides for Wishlist Member.
It's piratically a complete directory for all the available plugins for Wishlist Member.
Wishlist Dojo Currently Contains over 60 plugins & 9 Premium Guides!
What Can Wishlist Dojo Do for You?
Displays you only the plugins you need: Wishlist Dojo can be filtered to display only the types of plugins you need, for example: Widgets, Management plugins, Shopping carts related plugins etc.
Displays you which plugins you already own and save time: Wishlist Dojo is displays an "installed" message for all the plugins in the list you already own and installed in your site.
Allows you to download and activate plugins you own from the Wishlist Dojo interface itself: All you need to do is enter your license key and click on the Download & Activate button and that's it!
Gives you a direct link to purchase your desired plugins: Wishlist Dojo redirects you to the plugin or guide's sales page straight from the Wishlist Dojo plugin itself.
How Can Wishlist Dojo Empower Your Membership Site?
Choose only the plugins that can help you grow your membership site
Get updates about the latest plugins for Wishlist Member on a monthly basis
Empower your membership site with powerful and unique plugins for Wishlist Member
What Plugins Can I find in Wishlist Dojo?
There are currently 48 available plugins inside the plugin's directory, for example:
Quiz Builder plugin
Auto Registration plugin
Content Dripping plugin
Stylized Dashboard plugin
Bundle Registration plugin
content control plugin
Members' Tagging plugin
And A Lot More…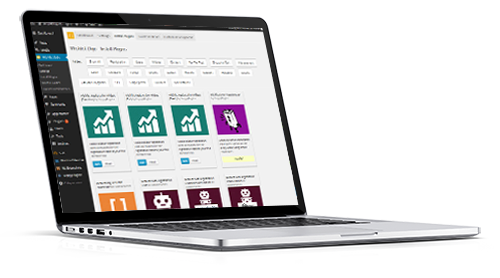 Will Wishlist Dojo Have Any Updates?
Of course! The directory updates with all the new plugins from time to time (usually once a month). You will get an update by email every time a new version is released.
How Can Wishlist Dojo Be Installed?
Wishlist Dojo can be installed just like any other WordPress plugin.
You can install Wishlist Dojo 2 ways:
Upload the folder found inside the zip file to your plugins' folder in your WordPress installation
Go to the plugins menu, click the "Add New" and choose the zip file you have downloaded