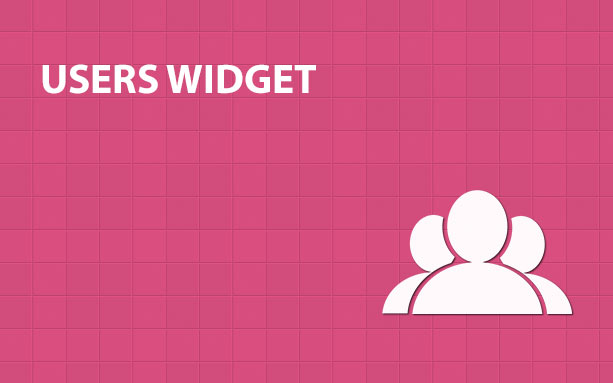 Want to get a notification when Users Widget is released?
Fill in your email address and you will be the first to know about it.
Special discount is reserved only for early adapters
* We hate spam just like you and will never sell your email any 3rd company
Description
Users Widget is a WordPress plugin that allows you to display a list of users on your website's sidebar.
Displaying a list of users in the sidebar will give your website the feeling of a thriving community and will attract new users more easily.
The users' list is also very useful when managing a membership or a community website.
Using the Users Widget plugin is an excellent way to increase users' trust and boost your sales.
Features
Allows you to limit the number of users to display
Includes only users With Gravatars
Enables vertical scrolling
Supports Wishlist Member plugin to display members from one level only
Files
1. Users Widget plugin zip file
FAQs
How the plugin chooses which users to display in the widget?
The users are chosen randomly.