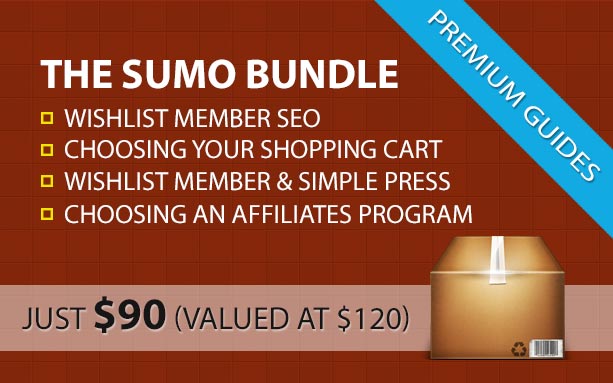 The Jumbo Bundle includes 4 premium guides (click on each bundle to get the complete information and table of contents):
Important Note:
To make sure you get the most updated content we update the guides from time to time.
Therefore, the bundle's guides are not downloadable, but can be accessed through the members' area right after the purchase.
Is The Sumo Bundle Suitable For Me?
The Sumo Bundle includes the core features every membership site's owner should include in order to turn his membership site into a powerful source of passive income.
If you have already established your membership site but you are not sure how to engage members, how to recruit affiliates and how to generate more traffic then the Sumo Bundle is just for you!
What is So Special about The Sumo Bundle?
The Sumo Bundle includes all the necessary information you need in order to maximize your membership site's exposure and boost your revenues.
Gain more exposure using free SEO strategies
Reach new audiences using an affiliate program
Get paid by choosing the most suitable shopping cart for you
Strengthen your community using Simple Press forum
Get the Sumo Bundle and save $30 (just $90 instead of $120).
To get the Sumo Bundle click on the Purchase button to your right.