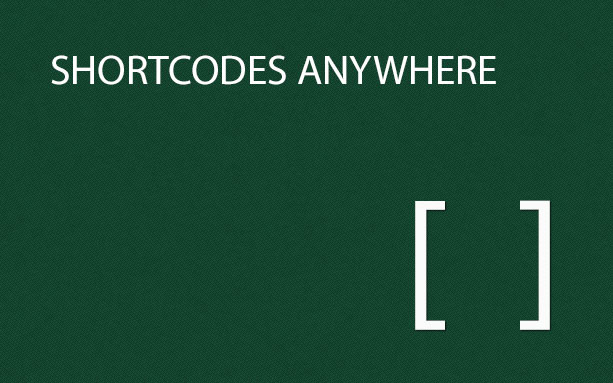 Description
WordPress shortcodes are a very powerful tool that can help enhance your website's content quickly ans easily.
If you are a programmer you can create a new shortcode either through a plugin or a theme, but even if you are not familiar with code you can create new shortcodes for your website using simple plugins like shortcodes Pro.
The Advantage of Shortcodes Anywhere
The only disadvantage of WordPress shortcodes is that by default they can work inside posts and pages only.
However, if you want to add a shortcode to a widget, for example, the shortcodes won't work.
Shortcodes Anywhere solves this problem and enables you to use WordPress shortcodes almost anywhere on you website you want.
Where Can You Use the Shortcodes?
Shortcodes Anywhere will give the ability to use the shortcodes inside:
Text Widgets
Comments
Experts
Categories
Tags
Taxonomy Descriptions
Files
1. Shortcodes Anywhere plugin files
FAQs
How do I use the plugin?
In order to activate Shortcodes Anywhere, all you need to do is upload and activate it. That's it.
Once the plugin is activated you will be able to use any shortcodes on your site in these locations: Text sidebar widgets, comments, experts, categories, tags and taxonomy descriptions.
Why are there no screenshots of the plugin?
We haven't uploaded any screenshots because Shortcodes Anywhere doesn't have a special menu for the plugin.
Shortcodes Anywhere simply works right after you activate it.
Requirements