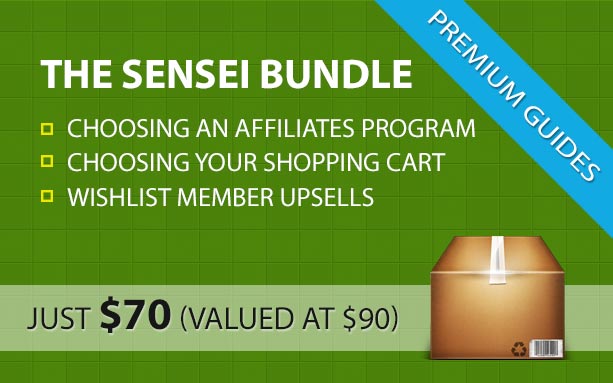 The Sensei Bundle includes 3 premium guides (click on each bundle to get the complete information and table of contents):
Important Note:
To make sure you get the most updated content we update the guides from time to time.
Therefore, the bundle's guides are not downloadable, but can be accessed through the members' area right after the purchase.
Is The Sensei Bundle For Me?
The Sensei Bundle focuses on enhancing your membership site's sales using upsells and affiliates.
This bundle is suitable for every membership site owner, since both affiliate and upsells are crucial for scientifically boosting your revenues.
Reach new audiences by learning the best tactics for recruiting affiliates and maximize each and every sale by offering upsalles and downsales.
Get the Sensei Bundle and save $20 (Just $70 instead of $90).
To get the Sensei Bundle click on the Purchase button to your right.