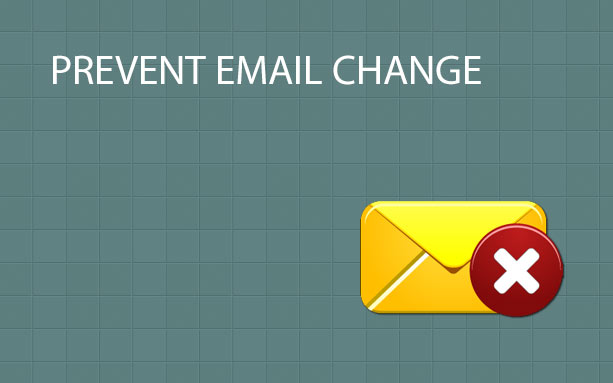 Description
Prevent Email Change is a free WordPress plugin that allows you to prevent users from changing their email address inside their personal profile (Edit Profile option).
The activation is very simple and easy:
1. Upload the plugin to "wp-content/plugins/directory
2. Activate the plugin through the "Plugins" menu in WordPress
That's it, now users will not be able to edit their email address.
Features
Jquery Function – Prevent Email Change plugin uses jquery function to set the email field as "disabled". Although in a techie user this restriction can be bypassed easily, most users are not techies and there isn't any other way to do it without changing the WordPress core files.
Files
1. Prevent Email Change plugin files
FAQs
Can I use the plugin in any WordPress based website?
Yes, the plugin can be used even in membership sites like Wishlist Member or when using plugin a license system that relies on the user's email address as a unique identity.
Will the administrator still be able to edit and change the emails?
Yes, the administrator has full access to do that.
Are there any settings to the plugin?
No, all you need to do is upload and activate the plugin and it will work. No settings required.
Requirements