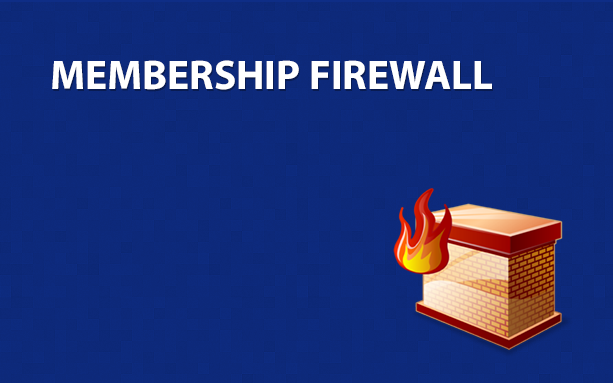 Want to get a notification when Membership Firewall Pro is released?
Fill in your email address and you will be the first to know about it.
Special discount is reserved only for early adapters 
* We hate spam just like you and will never sell your email any 3rd company
Description
Membership Firewall Pro will help you protect your membership site and identify "strange" user behavior.
The plugin was develop are years of managing membership sites while trying to keep the website flow as simple as possible.
Membership Firewall is supported by all major membership software including
Wishlist Member, MemberMouse,S2Member, Membership Pro and more
Using this plugin will give you the flexibility if you want:
Protect your membership from bots and unauthorized login attempts.
Identify user behavior
Track users login IP and block unwanted users
Check out MembershipFirewall exclusive features in the features' tab.
Exclusive Features
Membership Firewall includes these features:
Protect you log in URL access using a secret question and answer
Track user log in IPs
Send admin notifications emails on strange user behavior
Block user that log in multiple IPs in one day (the number of IPs allowed be change)
Enable front profile edit and block non admin user from seeing WordPress back end
Block XML-RPC to disable remote access to the Website
More features are added as we develop the plugin if you to see a feature that is not listed here contact us using the contact form.
All current customers will get updates for free as long their license is valid, price may go up when an advanced and new version is released.
Screenshot
FAQs
Why user tracking is so important?
It's a well known fact that in many times your website membership details are being shared by someone on a forum. Or even a "BlackHat" forum buy your access to your member as a group buy in intention to share login details with the group.
If you don't track the login location of each member you will never know that the login details of a member has been shared and your membership site information is open to the many people who haven't paid for access.
Why do you need to buy a protection plugin when there are free plugins solutions? 
Free is not always that good when it come to security. In many case free security plugin are being scanned by hacker to find an entry point to your website.
A commercial plugin is protected and his code is shared, there for it make him a lot safer and protected.
Files
Membership Firewall includes these files:
1. Membership Firewall plugin files according to the license you purchased
2. The complete manual for Membership firewall wall manual
Requirements