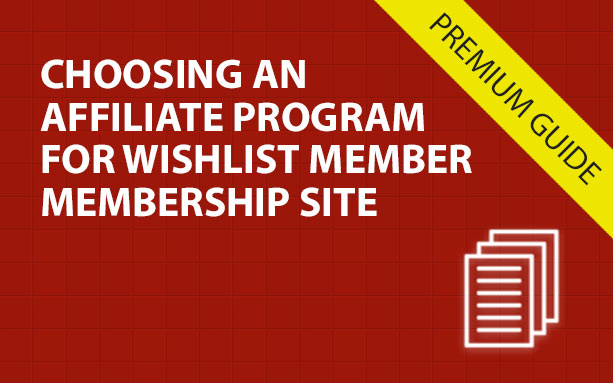 Guide Description
Affiliates are an excellent way to increase your product or service's revenues. In many cases, your affiliates will be able to get you much more exposure to potential customers you might wouldn't have reached or you might have taken a long time to reach.
Affiliates are an asset!
Many affiliates have experience in marketing and have already managed to build themselves a community, and their influence on their community is strong, so their recommendations are taken seriously.
If you succeed in building yourself a loyal group of strong affiliates, your revenues will increase tremendously and grow your business.
Important Note:
To make sure you get the most updated content we update the guides from time to time.
Therefore, this guide is not downloadable, but can be accessed through the members' area right after the purchase.
Topics Covered in the Guide
How Affiliates Choose Products to Promote
The 3 most important factors that would influence affiliates when choosing whether or not to promote your products/ services. 
 How to Choose the Right Affiliate Program for You
What are 3 main types of affiliate program solutions available
The pros and cons of every type of solution
The most important factors you need to check before choosing your affiliate program
An overview of the most popular affiliate programs that integrate with Wishlist Member plugin  
How to Make Affiliates Promote Your Membership Site
The tactics you should use to attract new affiliates and engage existing ones  
Get Our Bundle and Save Money!
You can purchase this guide individually or purchase one of our bundles that include this guide and save between $20 to $40:
The Jumbo Bundle includes:
The Sumo Bundle includes:
The Sensei Bundle includes:
Table of Contents
Table of Contents
How Affiliates Choose the Products to Promote
Choosing Your Affiliate Program Service
Affiliate Networks

3rd Party Affiliate Serivces

In-house Affiliate Programs
Popular Affiliate Program Networks
Popular 3rd Party Affiliate Programs
Popular In-house Self-hosted Affiliate Programs
Tactics to Making Affiliates Promote Your Products
FAQs
How Can the Guide Help You?
If you are looking for an affiliate program but you don't know which is the best for your needs
If you are looking for an affiliate program that integrates with Wishlist Member plugin
If you want all the important information in one place without searching it for ours by yourself
This is not a technical guide on how to setup an affiliate program, but a guide that collects all the important aspects you should consider before choosing an affiliate program and will save you a lot of time and money.
How Can You Get the Guide?
The guide will be available for you right after the payment.
You can purchase as many guides as you need at once.
Just click on the Add to Cart button to edit each guide and continue to checkout.